A storyline that resembled Friday the 13th, of course, I was in. And still, somehow, it took me a year to watch American Horror Story: 1984. 
I watched the first season of AHS (Murder House), mostly because of Connie Britton. I had been watching her in Nashville. It really sucked me in. I watched the season when my roommates were gone, and it was my first time being alone in NYC. It had me on edge, in a good way. I love horror movies. American Horror Story was, of course, something I would love. For whatever reason, probably peak TV, I never got back to the series until now.
1984 starts with a huge nod to Friday the 13th, but it becomes a thing truly its own. With multiple references to the Jason franchise but also Halloween and The Texas Chainsaw Massacre. You've also got name dropping of several notorious killers, Ted Bundy, Lizzie Borden, and Charles Manson, to name a few. 
The biggest serial killer reference was Richard Ramirez (Zach Villa). If this name sounds familiar to you, it's because he was dubbed the "Night Stalker" by the media in Los Angeles back in 1984 and 1985. He was also part of AHS: Hotel, season five. Even though in 1984 he terrorizes fictional characters, it certainly brings an air of fear, thinking you're watching an adaptation of a real killer. 
But what I loved the most about this season was the great twist (spoiler alert) where it wasn't Mr. Jingles (John Carroll Lynch) that committed those murders, it was Margaret (Leslie Grossman), and she framed him. He was then put through electric shock therapy to the point that he thought he was the killer. After, Margaret pins it on Brooke (Emma Roberts) when Mr. Jingles breaks out of the hospital. A great nod to Halloween there.
I'm a huge fan of Roberts. She was definitely a draw for me to watch this. I'm not sure why it didn't pull me into the other seasons. I loved her in Scream Queens and Scream 4. Horror is definitely a genre she thrives in. 
Emma's story arc is a roller coaster. She's this innocent young woman whose wedding was a murder-suicide. Then she gets attacked by The Night Stalker before being attacked by Mr. Jingles too and being framed for murder. Before seeking revenge.
I was devastated when I thought they had actually killed her on death row, but it was Dee Dee (Angelica Ross) to the rescue that kept her in the game. Ryan Murphy had to go and scare me again when Brooke seemed dead outside Camp Redwood. 
There were a lot of twisty and turning storylines. You never knew where they were headed, and they were wrapped together so nicely with all the horror, serial killer, and 80s references. The season was genius. If similar formulas were done in previous seasons, I'm going to be in love. 
---
Sadly, season 10 has been postponed by the pandemic. But season nine was just released on Netflix on Friday the 13th, which feels very fitting. 
The next season has gone into production, and there's a nice creepy poster to go with it. It's very cryptic, and I'm probably not the best person to guess since I need to watch more seasons, but I hear fans speculate anything from the pandemic to aliens to creatures from the black lagoon. Those are all very different things, and nothing has been confirmed yet. 
And I have to wonder how the pandemic will change what was already planned for season 10 if anything. So far, with the shows that have come back recently, there aren't that many differences, except if they aren't putting the pandemic into the storyline, you're wondering why no one is wearing a mask. 
For me, maybe the delay is a good thing. It gives me an entire year to watch seven seasons of American Horror Story, assuming it's rereleased around October as usual. 
---
How have I not been drawn in completely before now when it's got a season like Coven with Salem witches and includes my girl Emma Roberts? Not to mention my obsession with horror movies, and this is like a long horror movie for each season. 
I have to watch AHS: Hotel to see how many references 1984 had of Robert Ramirez from that season. All of them sound so unique and terrifying. It takes a lot to scare me with horror these days. It's usually just characters I'm concerned about. And it's harder in a movie for you to get that attached to characters before they start dying off. This gives me the perfect recipe to get attached and for Ryan Murphy to scare the living daylights out of me.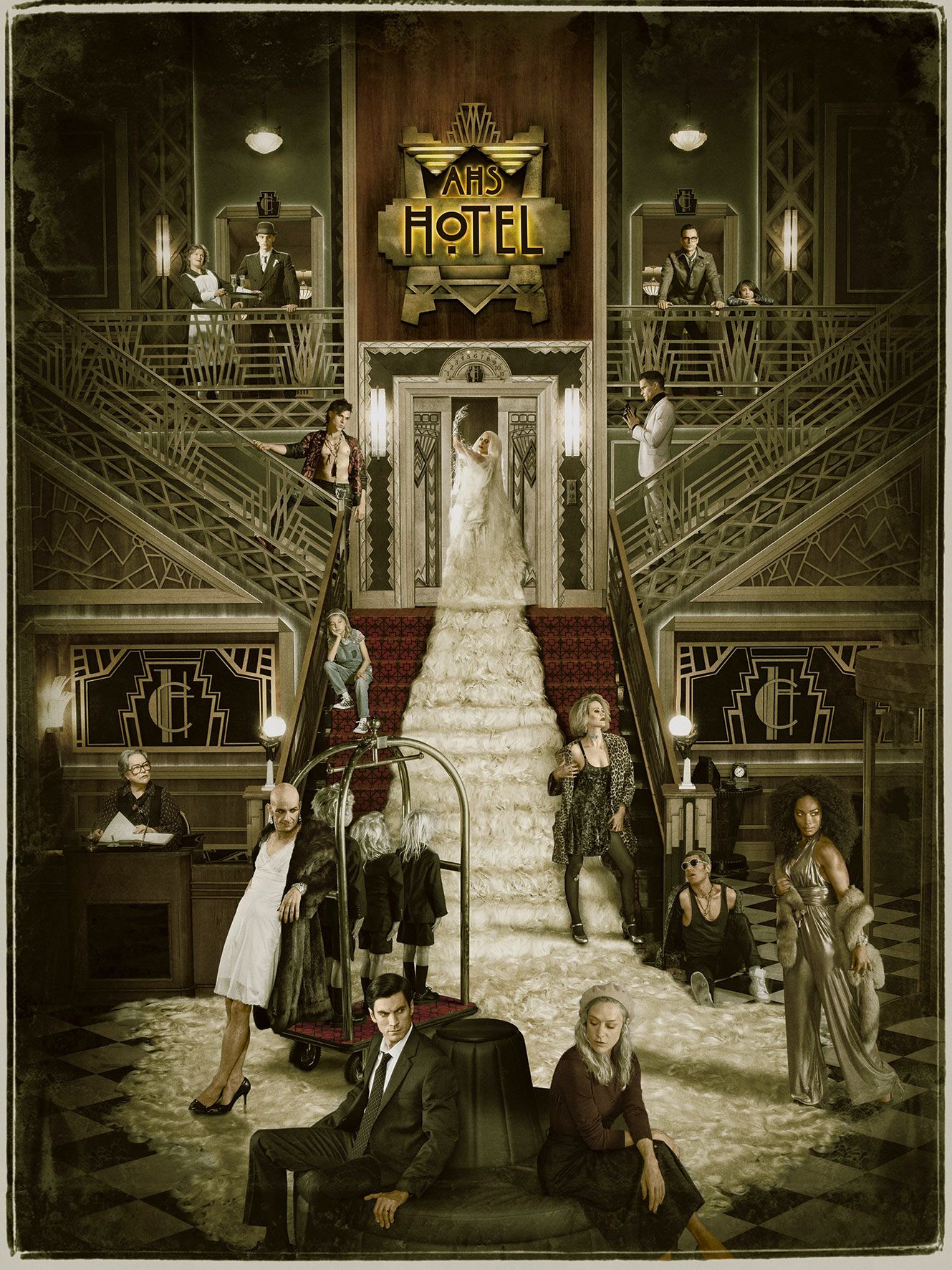 ---
AHS fans have another thing to look forward to, the spin-off, American Horror Stories. This series will feature single horror stories in each episode, and a lot of the original cast will be featured. We know very little about the spin-off except that Murphy said the episodes would delve "into horror myths, legends, and lore." And he also released a terrifying poster for it. 
That sounds like a lot of fun. 
My catch-up of AHS starts… now!