Just when Sabrina thought she could go back to her normal life, her witch duties came calling with a new apocalypse that only she can save everyone from.
Coming out of a killer season three finale, I was expecting a lot from the Chilling Adventures of Sabrina's final season, but it had mixed results. I will try my best to explain the parts where the Netflix series fell short without too many spoilers. 
---
The eldritch terrors as the monster of the week didn't feel fitting for CAOS. The writers packed in a lot with the different forces leading to the end of the world again. Separating them into episodes was probably the best organizational method, but not necessarily the best viewing experience.
A lot of the eldritch terrors felt too familiar, too. The Eldritch Dark reminded me too much of a mixture of the Dread Doctors and Ghost Riders of Teen Wolf. The writers stole the alternate meta-reality from Supernatural. While I'm all for meta when it's done right, it was too familiar, and the penultimate episode was not the right place for the original Aunt Zelda and Hilda from Sabrina The Teenage Witch to pop up. Some episodes even stole from The Good Place. The Perverse's alternate reality was too close to home given the last couple of years in politics, and it was just hard to swallow. But it did end with a nice inspiring speech from Sabrina (Kiernan Shipka).
Not all eldritch terrors were bad. The Weird was probably the best episode because not only does Sabrina get possessed, Roz (Jaz Sinclair) gets an incredible story twist.
---
And after four seasons, Ambrose (Chance Perdomo) is still my favorite. I'm not sure I could have gotten through the season without him being around a lot. He was definitely a highlight of the entire series and the only thing that didn't go wrong in the final season. 
Aunt Hilda (Lucy Davis) brought her humor and Zelda (Miranda Otto) her overprotectiveness, which Sabrina really did need. There were some beloved CAOS things brought to the final season.
Unfortunately, there was so much going on with yet another apocalypse that the writers neglected some of their characters. Last season Theo (Lachlan Watson) got a love interest, and while it's great that Robin Goodfellow (Jonathan Whitesell) stuck around, there was not much of a storyline for this character in the final season. He started with an incredible storyline, but then what? He finds love and turns into more of a background character? A character with a story like this deserves more in the final season. 
---
One aspect I did enjoy from this season was Sabrina finding herself. Her friends are off in relationships, and she was feeling a little lost. She let Sabrina Morningstar be the Queen of Hell to go back to her friends but then found there wasn't a place for her within her circle anymore. And with Nick (Gavin Leatherwood) moving on as well, the Academy didn't feel like home either.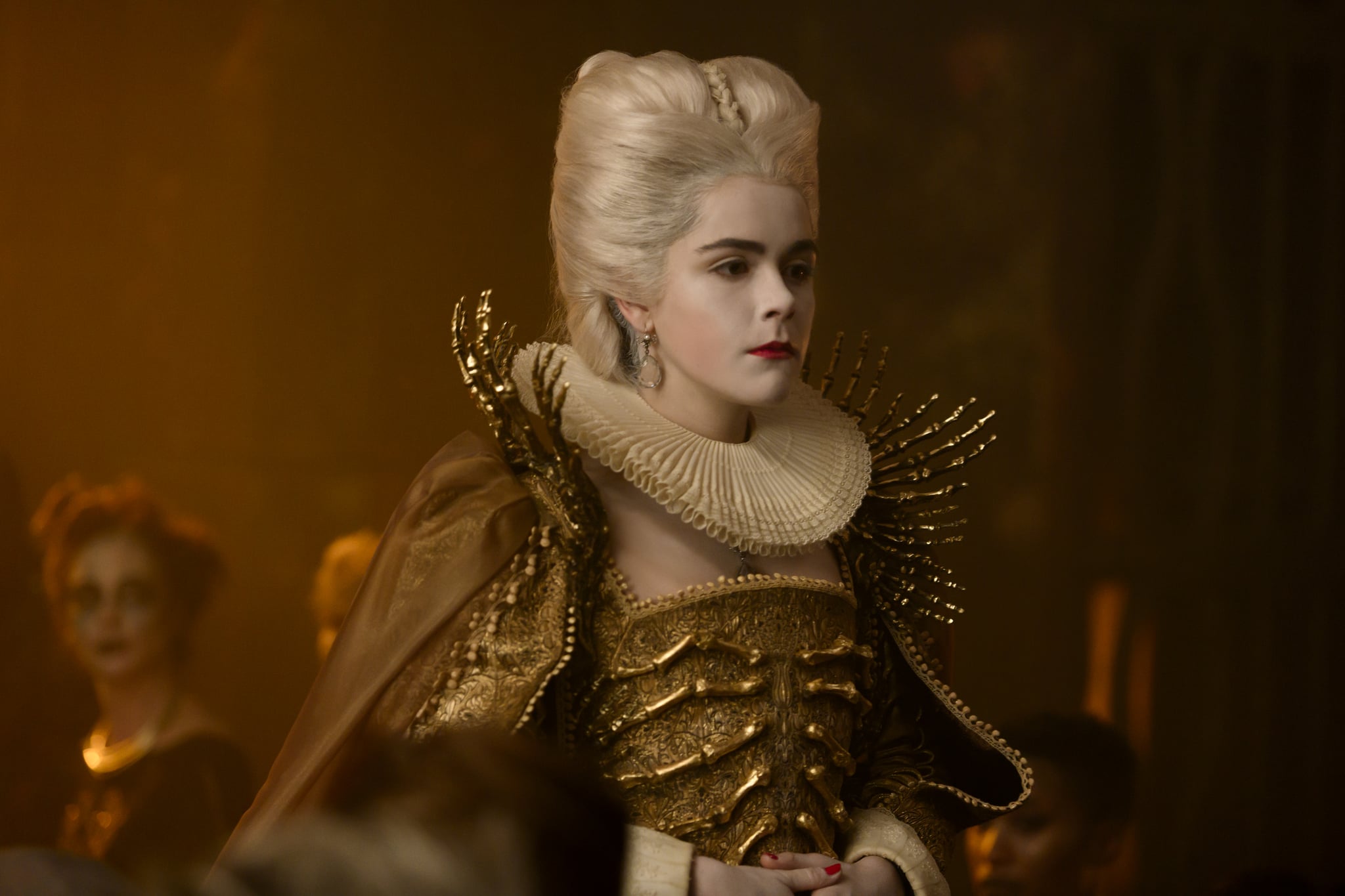 Last season, the events with Sabrina not merging with herself caused everything this season and probably set her journey on one path. And there was another moment that the writers were calling out "end game," and we should have listened.
While it may not feel like it from the beginning of this season, they were definitely foreshadowing the ending, which I will not spoil. For a mostly disappointing final season, the final battle felt like a fitting and emotional ending. Unfortunately, the last scene sends the wrong message to teenagers. And I get that this is a supernatural show, but the message is wrong in any genre. 
---
The final season may have been a disappointment, but I am grateful to have had four seasons with these characters. The diversity of the cast was also a great legacy the show can leave. Few teen shows are showcasing this type of inclusivity, and I hope future series take note.