Itching to to tap into your stack of unused vaca-days? Gina of Mermaid Eats says Tennessee is where it's at. Especially if you have a thing for Cowboys, Live Music, and Chicken & Waffles! Check out her favorite food stops on her latest trip to Music City. Plus, have you heard the state of Tennessee will buy you a ticket to visit? Get the scoop down below in our latest Sinful Snacks review.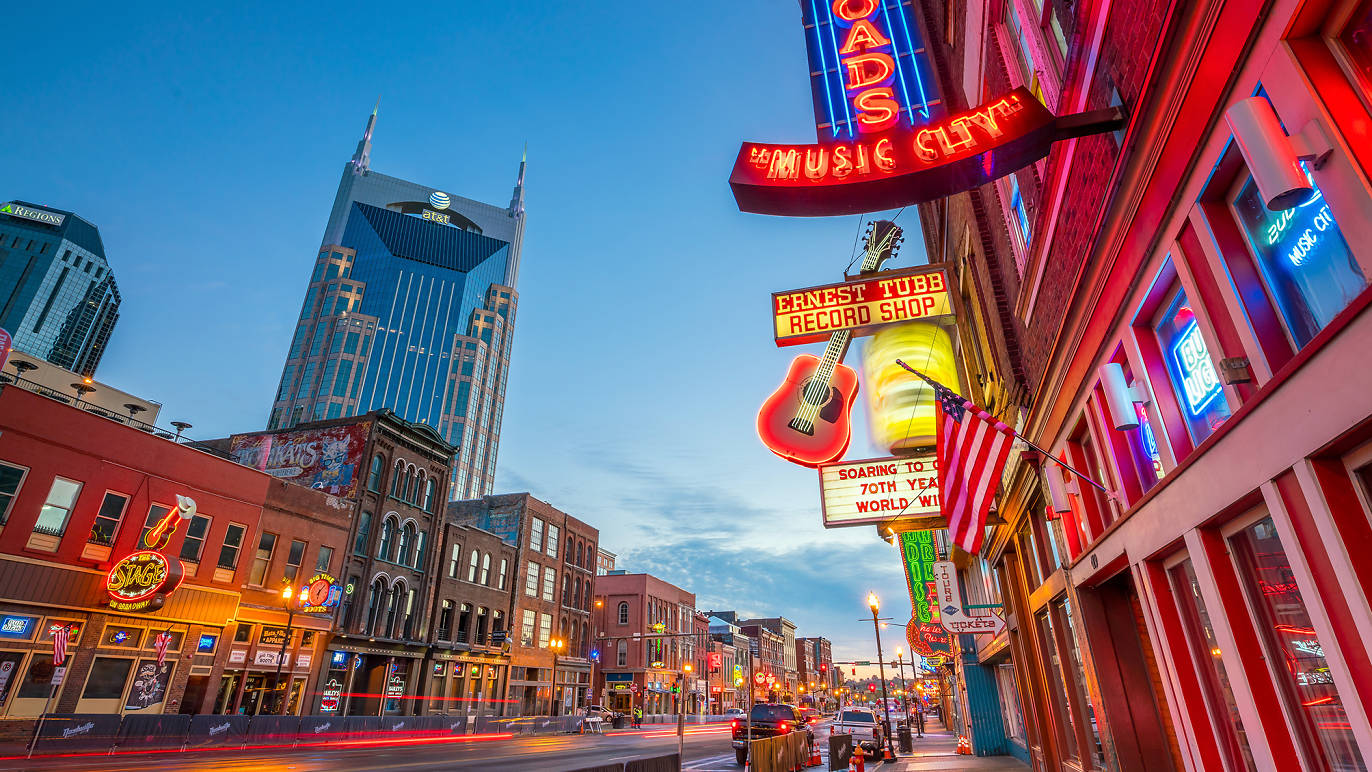 ---
First stop was the Southern Steak & Oyster where the service and atmosphere were top-notch. Super amazing food with a rustic feel. Gina got the Hot Chicken Salad off the Dinner Menu. Spicy fried chicken on top of mixed greens, tossed in ranch, celery, carrots, and dill pickles, served with blue cheese.
---
A southern Nashville staple, Prince's Hot Chicken lives up to its name. Flavor choices range from: Plain, Lite Mild, Mild, Medium, Hot, X Hot, XX Hot, and XXX Hot. According to Gina, the Medium level was even a burner (but, oh so good). The chicken didn't disappoint either. It was juicy and cooked perfectly.
Gina says:
"The bread underneath was soaked up by the spices 🔥 So happy I got to check this delicious place off the list!"
---
When in Nashville, visit Maple Street Biscuit Co for breakfast done the right way. These chicken and waffles were some of the best Gina's ever had. She recommends a side of the Risky Biscuit smothered perfectly with gravy, and the Potatoes O'Ryan which were also amazing.
Definitely a local spot filled with tourists and locals. Most coming to sample Maple Street's Waffles BAM!YoYo : "House-made vanilla waffle with asiago cheese and pecanwood smoked bacon baked in, two pieces of our fried chicken, honey butter, and Bissel Family Farms real maple syrup."
---
Visit Music City and the Flight's on Them!
Want to check out Nashville for yourself? We found this sweet deal from the state of Tennessee. Here are the deets:
Visit Tennessee and Get a $250 Airline Voucher
Your vacation is now playing in Tennessee – and you don't want to miss it! Pick from one of these five eligible destinations – Chattanooga, Knoxville, Memphis, Nashville, or Tri-Cities – and the flight to Tennessee could be on us.
---
Send us your suggestions for upcoming Sinful Snacks reviews:
---