Last year we celebrated the decriminalization of Marijuana in New York State. Things will sure be lit this 4/20 holiday as the US voted to pass the Marijuana Opportunity Reinvestment and Expungement (MORE) Act on Friday, April 1st (and that's no joke)!
Plus, according to New Jersey's Governor, adults can start purchasing recreational weed beginning April 21st — just one day short of the 4/20 festivities.
Can you taste the progress? Pot supporters have so much to celebrate this 4/20! Keep reading for a list of NYC events, where to find the dopest tools & gear, and our cures for the muchies.
---
Local cannabis celebration

s
We reviewed the New York Cannabis Freedom Festival (NYCFF) after attending 2021 and were impressed by the amount of participants, vendors and speakers. The roof-top marketplace layout added to the inviting atmosphere that made socializing and networking with fellow potheads a breeze. Check out the 4th Annual New York Cannabis Freedom Festival for yourself this 4/20.
As an East Coaster you've probably dreamt of attending one of High Time's famous Cannabis Cup events. Luckily we came across the NY Harvest Fest's 4/20 Celebration & Canna Marketplace. At Amazura in Queens, NY the extravaganza appropriately features The Original Wailers.
The NYC 420 Celebration will be hosting a fine art gallery, many unique art and cannabis culture vendors, speakers, live art, workshops, multimedia, high end sounds, lights and lasers, a fashion show, cannabis competitions (including our 1st NYC Cannabis Cup), Food trucks, full bar, outdoor smoking area, amazing people and irie vibes!

NY-HarvestFest
The official Sinners are heading to Harvest Fest's 420 Celebration this year and we plan on bringing you a fresh review of the entire event (with dope pics by resident photographer Richard Scalzo).
Down in Brooklyn, Nitehawk Cinema in Williamsburg is hosting a special event screening of Lloyd Kaufman's latest (and possibly last) film #ShakespeareShitstorm on 4/20. Followed by Q&A with Lloyd Kaufman, Dylan Mars Greenberg and Zac Amico, and an after party. We highly recommend you show up nice and stoned for this one!
If you're interested in elevating your muchies game this 4/20, take a trip to the WeedFeedShop's WeedFeast at Toro Loco. Tickets start at $150 for a 6-course feast, drinks, live drag and burlesque, and some swag.
Think suckling tacos, fresh empanadas, sweet and salty churros and so much more. Every course is paired with an infused sauce so you can control your dosage.

WeedFeed.tv
Lastly, if you've got a sweet tooth like me you'll want to reserve a spot at neighborhood bodega Rose & Reuben's grand opening hosted by Haagen-Dazs. Event on 4/20 true New Yorkers will probably find the entire thing pretty trippy.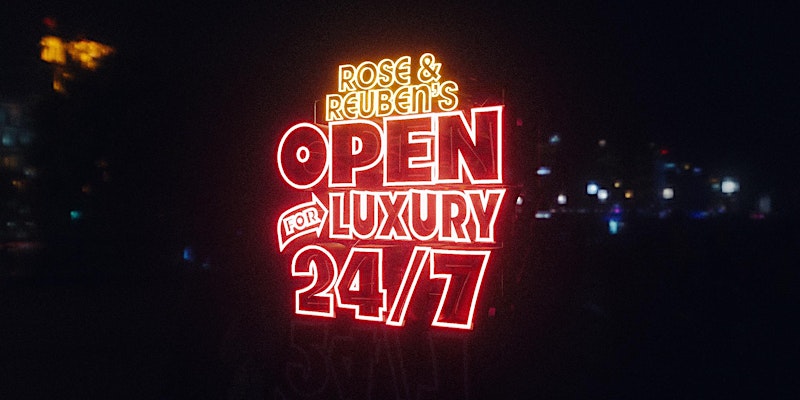 Stop by Rose & Reuben's on 4/20 from 12-8PM for a browse and a bite! 🍦 Step into an unexpectedly indulgent, fully immersive experience to celebrate the launch of Häagen-Dazs' new City Sweets collection – all inside your friendly neighborhood bodega.

eventbrite
---
Grab your ganja gear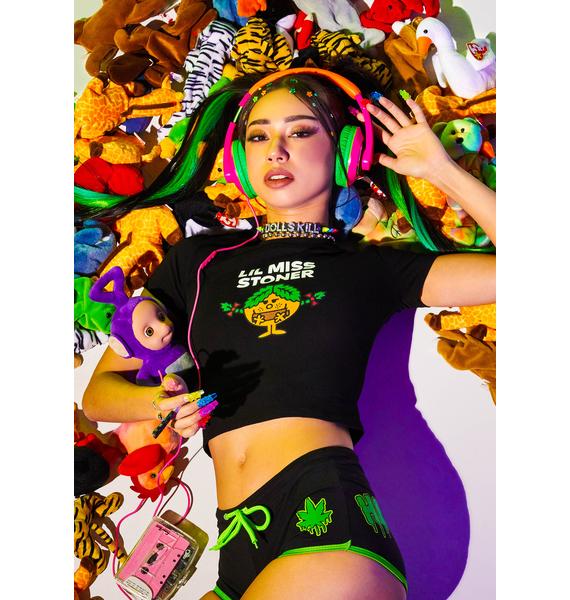 Pot-themed products are hitting the mainstream and continue to expand from 420 t-shirts to include smoke-sesh tools. As you plan your outfit for the high-liday don't forget accessories like fancy rolling papers or a blinged out "cigarette" clip.
We're big fans of Dolls Kill. So much so we attempted to attend their first ever NYC Sample Sale. Unfortunately for us (but great for them!) when we arrived the line was two blocks long. Devoted Dolls at the front of the line informed us they had been waiting 6 hours for their chance at a super discounted haul. Check out their Thru Da Haze collection dedicated to clothing, accessories & trinkets all in honor of 420.
Make puffing pretty by adding some bling to your tools. Grab these Galactic Rolling Papers from House of Puff for a holographic hint to your joints. For all things pink there's Blazy Susan and for the crystal-loving crowd we suggest you visit Canna Luxe's website.
Look no further than our very own Sinner Shop for adorbz rolling trays. Plus, from now through 4/20 you can enter to win one on our Instagram!
---
GET CREATIVE WITH YOUR CANNABIS
Getting high doesn't have to be boring or even smoky. If you enjoy cooking, add a specialty drink or treat to your day. Last 4/20, I finally got my hands on cannibutter and gave this simple recipe for Chocolate Weed Toffee a try. This year I'll be testing out this Cannabis Coffee Creamer off the Sin Dee's Guide to 420 board on Pinterest. Need more sinspiration? Head over to Pinterest for our collection of 4/20-centric art, edibles recipes, stoner stats and more!