Often dismissed as a joke band, a particularly sick joke at that, GWAR has nevertheless maintained longevity far outpacing most so-called serious bands. This is GWAR, the new documentary currently streaming on Shudder makes the case that there is a lot more to the band than just stage blood and slime. Behind the madness is a collective of talented and dedicated artists who work hard to bring the chaotic vision of GWAR to life.
Tracing the band's origins to the Richmond, Virginia punk scene, This is GWAR explains how a loose association of art students and musicians gathered to make a short film about alien invaders snowballed into the behemoth that GWAR is today. The early days of the band experimenting with special effects and creature design in an abandoned milk bottling factory that was taken over by hippies and converted into a creative space are fascinating.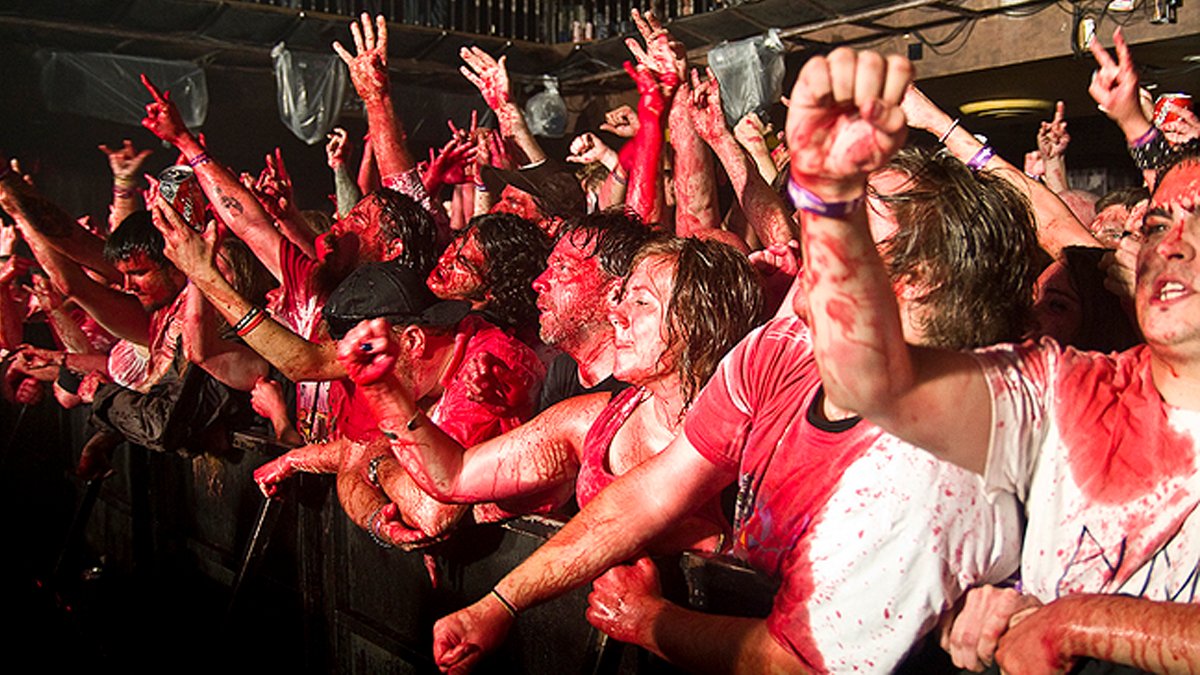 ---
For a band that seemed destined for an obscure cult following, GWAR for a time seemed to have reached mainstream notoriety. As This is GWAR shows the band was everywhere for a time. From talk show appearances with Joan Rivers and Jerry Springer to the Grammys, GWAR did seem to be on the path of conquering Earth.
This is GWAR has many of the rock and roll clichés you expect in such documentaries. The bitter battle of creative control over the band by Hunter Jackson (Teckno Destructo), the man who produced the original film concept, and lead singer and front-man Dave Brockie (Oderus Urungus) is explained. With a revolving door of bandmates that have exceeded thirty members, the clash of personalities and burnout in bands is to be expected. Tragedies the band has endured included Brockie's drug overdose, the attack that left one member stabbed, and an unexpected illness that resulted in one band member performing on stage with a coloscopy bag (kudos to the band to show a rare display of good taste and not incorporate it into the show.).
---
Talking heads in the film include Weird Al Yankovic and Bam Margera who highlight the band's influence and talent. This is GWAR is indeed a comprehensive look at the band with its numerous interviews and rare archival footage. Even if you don't consider yourself the Ultimate Bohab (a hardcore GWAR fan), the documentary is worth checking out as the true story of the rise of GWAR is every bit as weird and exciting as their stage personas.
---
GWAR is currently on tour including WSOU 's 4th Annual GWAROWEEN in NYC ! Find out when they're coming to destroy your town this Fall 2022. View all tour dates here.